Live From Anaheim...It's LinkedIn Talent Connect!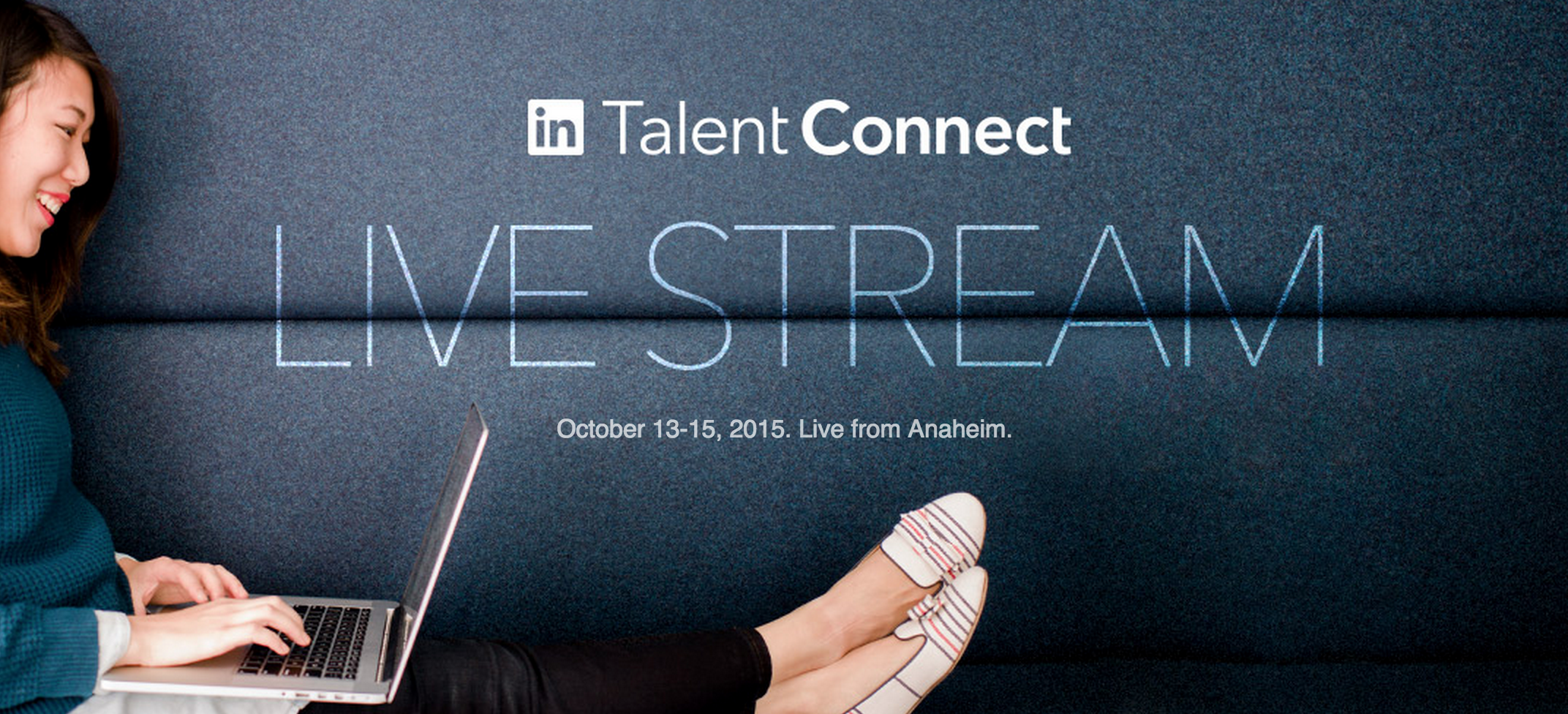 [Imagine a bit of SNL theme music playing when reading this blog intro] My first Talent Connect Conference was 2012. I still remember it vividly, as well as my first blog post for LinkedIn's Talent Blog recapping my experience. I've been to every one since, and each time I take something new home with me. The experience of attending Talent Connect is quite unique, which makes me very excited to share the following news.
I'll be hosting the livestream for LinkedIn's Talent Connect 2015!
I'll be following in the large footsteps of Ed Nathanson and Matthew Jeffery who hosted the first two livestreams last year in San Francisco and London respectively (highlight video below). They set the bar high, and I'm looking forward to continuing what they started and bringing viewers inside the Anaheim Convention Center for interviews with speakers, attendees, and other behind-the-scenes live looks at Talent Connect 2015.
Like Ed and MJ before me, I'm going to put my own spin on the broadcast. I'm still thinking about what this will look like, but it will likely include sharing inside looks at how we're preparing for the livestream - thoughts, tweets, blogs, periscope live broadcasts, etc. I'm going to take viewers along for the ride so they can see what goes into producing an event like this.
I'll also be joining the conversation on Twitter leading up to, and during, the event using the #TalentConnect hashtag. We'll be launching a separate hashtag for questions from the livestream audience during the event. I'll try to bring some of those into the keynote interviews, and find other ways to connect the livestream audience to the event.
It's going to be a great event. If you can't join us in Anaheim, click the button below to register for #TalentConnect Live On Your Computer. See you in Anaheim! Register for the livestream
[youtube https://www.youtube.com/watch?v=xqONkd4pttg]
Experience Talent Connect Anaheim streaming straight to your desk, sofa or wherever you are, with exclusive content catered just for you.

Stream host Lars Schmidt will deliver your direct access pass to the biggest sessions at Talent Connect, along with candid, off-stage interviews with LinkedIn CEO Jeff Weiner, Veronika Scott of The Empowerment Plan, J.T. O'Donnell of CAREEREALISM Media and talent leaders from L'Oréal, Snapchat and more.

Get your entire team involved in the #TalentConnect experience from anywhere in the world and snag your complimentary spot today.