You Never Forget Your First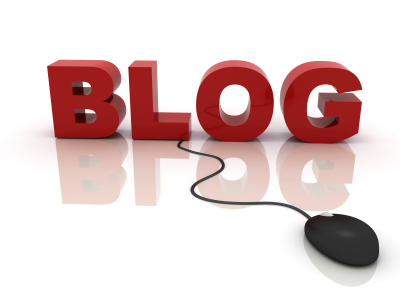 As we go through life, we're fortunate to meet some amazing individuals who inspire us; professionally, personally, and when we're lucky - both.
I waited roughly a year from the first moment I considered blogging until I launched this site. Why? Blogging was new to me, and I knew I had a lot to learn. Fortunately for me the HR community has a deep pool of experienced and talented bloggers and writers to learn from - and one of the best is Charlie Judy, and his blog HR Fishbowl.
Charlie's blog so eloquently captures many of my views around the field of HR - where we've been, and especially where we need to go. Whether he's writing manifestos on the Future of Work or sharing his wisdom with others in the HR community, he's deeply motivated to move our profession forward.
I've gotten to know Charlie over the past two years, and he is the real deal. He's not blogging as often these days as he recently started a new CHRO role, but he remains one of the leading voices in the HR community.
When Charlie extended me an offer to write a guest blog post on HR Fishbowl in February of 2012, needless to say I was jumped at the chance.
The post below, "The Worst Advice", is my first foray into blogging. You can find the original post here.
The year was 2010. I had just spent 7 years of my professional life in a variety of talent and recruiting roles with Ticketmaster in Los Angeles. I learned a lot, made great friends, and grew tremendously during that time – but it was time to go. I left Ticketmaster and prepared to relocate to the DC area. I was excited for the change and the opportunity to experience something new.
Just before I left, I met with an Executive Recruiter at a Starbucks. We spent some time getting to know each other over lattes as the Santa Monica sun began to set. It was a decent conversation; at least it was right up until she left me with this nugget of wisdom. "The East Coast is very different from the West Coast. You might want to think about that; and, you know, be a little more 'corporate'."
I'm sure she meant well in imparting her wisdom, but she might as well have told me to adopt a 'personnel-mindset' if I wanted to succeed in HR. Was it my lack of a tie? Was it my choice of shoes? Did I unknowingly slip a 'like' into our conversation? The truth is: I didn't care.
I may call friends 'brother' or 'amigo' a little too often. I may use too many exclamation points (yes, I'm aware!), I may use colorful language from time to time, I've been known to bro-hug strangers, my cup is usually half full (known to annoy). That's part of who I am, and I'm cool with that. If you're not and if that doesn't fit your view of what an HR leader should be, then I'm not for you.
Your individuality is what makes you tick, what sets you apart, what defines you. To shed who you are for anything; a job, a partner, a friend, whatever – doesn't work. Eventually the true you will come out. So why hide it to begin with? Who you are is your strength. That skin is yours. Embrace it. Own it. Live it, always. And when someone tells you to change that, find yourself a new place to be.
Now that is some advice to hold onto, brother.