How To Pick Your Next Employer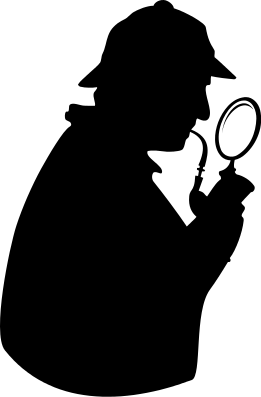 A former colleague reached out to me a few weeks ago with a quandary. She had recently joined a well-known company in a Marketing leadership role - and learned a few weeks in the manager, culture, and organization were not at all what she expected. She loves the work she's doing - but doesn't feel she's in the right organization and was seeking advice on how to pick the right employer. The full background of our discussion is 
here
.
We talked about a few things she could do, which led her to suggest the topic would make for a good blog post. I wanted to tap into the collective wisdom of my network so thought I'd pose the question to some smart HR friends and see what advice they have. I got some great responses below that provide valuable insights and action job seekers can use when vetting their next opportunity. I also recommend reading this recent article by George Anders, 11 Ways to Gauge Your Next Employer's Culture.
Susan LaMotte (Exaqueo.com, blog, @SusanLamotte) 
Ask to 

speak to more people in the organization

–make sure you get 15 minutes with key team members in all reporting lines

Ask your potential new boss what his/her day is like–what meetings they have on the calendars and how work gets done

Find people who have just left the org (previous job on linked in profile) and find out why

Ask for examples of times things happened that they promise

. for example: "that's great to hear that you're really focused on career pathing as an organization. Can you provide an example or two of how that has played out for a few individuals?"

Ask things like "how would you react to me doing

_____" and fill in the blank with the innovative idea or unique work practice you're accustomed to.
Maren Hogan (RedBranchMedia.com, blog: Marenated.com, @MarenHogan, @redbranch)
Google the company and check it out on Glassdoor

, recognize that there will be some weird and bad reviews but weigh them against the good ones.

If you were brought via referral, really grill the person who brought you in, ask them if there is any reason you should not take the job.

When searching online via any search engine, attempt to 

search social channels, including blogs

. 
Without copping to it,

check out key folks you've met on LinkedIn and additional social networks to get an idea of whether or not you'd be a cultural fit

.

If you've already accepted the gig, shut your mouth, now is not the time to be expressing doubts about your new job. 

Never underestimate the power of the local power connectors in your community. Ask them what they know. You would be shocked!

Finally, publicly available stock and purchase info is out there. If it's a smaller regional company, you should be able to find info about manager departures etc. with a simple LinkedIn or Glassdoor search or even a scan of online local business journals.
Crystal Miller (blog: TheOneCrystal.com, @TheOneCrystal)
Researching a public company's financial health is easier than privately held ones, but if they're public, you can check

 them out here and even

get news from twitter using the cashtag $ instead of the hashtag #

.
For privately held companies, my recommendation is to

look at Dun & Bradstreet

. It's not free and so it can be tempting to skip doing it, especially if you know or have friends in the company. My advice to job seekers? Don't. It only hurts you in the long run if you join a business operating under financial instability. Their instability becomes yours and so on. Anyway, this 

is the link to check a business. If they're having trouble paying their bills? It could very well be a sign that they may have trouble paying you at some point, too.

Google is your friend. Look for articles, Glassdoor info, etc about the company executives.

Ask the manager to be able to talk to current team members

(though keep in mind, much like personal references, people don't typically give out names of people they expect to gripe - though I see this backfire much more frequently on the company side).
Pete Radloff (@PJradloff)
I agree with Susan on talking to former employees – however,

be careful if you are soliciting the words of curmudgeons

. Bright candidates are also going to do research into business dealings of the company. Talk to executives about this in interviews and see what the reaction is.

Hear spin? Run. Hear legit explanations, keep listening, and ask probing questions to take them off course from any canned response they may give.

Things not to do? Rely solely on glassdoor.
Trish McFarlane (blog: HRringleader.com, @TrishMcFarlane)
I really

focus on the immediate manager, then senior leaders

. Scour the Internet for any info you can find on them. Previous behavior indicates future so if you turn up something of concern, pass.

People most often leave the supervisor because of behaviors they wish they had known

.

I also recommend arriving really early to the interview. Chat up the receptionist for the real scoop on the company

. Does she or he like working there? It also lets you see the interaction of people who are coming and going.
Dwane Lay (blog: LeanHRblog.com, @DwaneLay)
Checking your own network is an easy one, as is a company like Glass Door.

Another clever entry point is the message board of financial sites. If it is enabled, the ones on Yahoo are often a breeding ground for discussion between current and former employees in an anonymous way

. Can be very interesting.
Karen Siwak (blog: ResumeConfidential.ca, @ResumeStrategy)
Even before the interview stage, there is research that you can do to uncover potential red flags:

Use LinkedIn to research employee turnover

– look for patterns that might indicate they have trouble keeping talent for long, or have high turnover in certain departments (could indicate a bad boss).

Ask suppliers/contractors for their impression – you'd be surprised what the courier company can tell you, for example, about how well run a company is, whether they pay their bills on time, what the culture seems like.

Google two-year old or three-year old press releases on projects/strategic alliances, then do so follow-up research – did it end up going anywhere

?

If you find red flags, raise them during the interview, and pay attention to both the words and body language when the interviewers are responding

.
Mary Bows (LinkedIn)
For sales roles be sure to ask about revenue goal ranges, current revenue from the territory or account list and any "challenging accounts" you are taking over

. This is critical to understand whether expectations are realistic and to see if you are being set up for success or failure.

Talk to people in roles you will work with day-to-day and connect with a few clients and/or competitors for great insights.
Chris Havrilla (blog: RecruiterChicks.com, @Havrilla)
Gathering information is important, but

It's what you do with the info/research once you have found it

. It's hard to take some of it purely at face value or what it could/should mean to you, if you haven't first

figured out who you REALLY are, what environment is best for you and why

. Sometimes it's easier for us to figure out who we should be than really owning who we are...THEN you should

take those findings (about them and yourself) and interview them to validate or gain insights to see if there is really a match

. Ex. Hiring Manager may ask a candidate about their best and worst boss to gain insights into what motivates and demotivates them -- I think it is fair for the candidate to ask a similar question of the Hiring Manager (re: best/worst employees) and vet against research...some of the best questions we interviewers ask to gain insights and vet our candidate "research" can/should be used by candidates to do the same.
Victorio Milan (blog: VictorioMilian.com, @Victorio_M)
One of the things I did when I was an active job seeker was

search for court cases a company may have been involved in

. It's interesting to see what (and how often) companies would get in trouble for.
If possible,

scope out the physical location(s) of the company

. Many organizations try to put their best foot forward, so

any way you can observe employees at their most natural is a plus

. In retail this is pretty straightforward--you visit the stores. In office environments it may be harder to gain that sort of insight. This is where 

Trish

's advice comes in handy.

Arrive early and simply take note of everything that you can

. How is everyone dressed? How do they talk to each other? How easy/difficult is it to spot power relationships? Also take note of the structure itself. Is it an open office, cubicle farm, or other? 

Following Chris's advice - if you know yourself, you can utilize all of these clues to determine if the company "fits" or not.
Kathrine Glacchino (LinkedIn)
Try to get in touch with clients/those who use the services of the potential future employer.
Maria Zigmunt (LinkedIn)
I always

use my own network or Linked In to try to find folks who used to work there or were clients of the company for some general feedback

. I have found they can be more insightful and objective with their responses because they are a step away.
Andi Devers (blog: TheGirlInHR, @TheGirlInHR)
Community involvement is important to me so I like to check out to

see if they do any kind of community or volunteer work and if so where -- that tells you a lot about the company and the culture

.
I want to thank everyone for their contributions to this post - definitely useful and thoughtful wisdom that my friend, and other job seekers, can use to vet and select their next employer. Do you have any tips you'd add? Leave a comment with your thoughts.