Amplify Tool Review: Evernote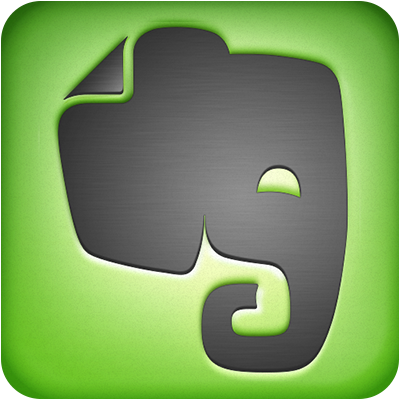 There are a handful of tools I use almost every day; Evernote is one of them. If you read my blog regularly, you know I'm a proponent of recruiters being mobile and getting out in the communities where they recruit to network with prospects and build their organization's employment brand, among other things. If you're mobile, that means you may not have your trusty notebook with all the important notes you took from that interview, hiring manager kickoff meeting, or team project update meeting. This is where a tool like Evernote comes in.
http://youtu.be/Pjn6YkCY2yA
This is Evernote, as defined on their website:
Our goal at Evernote is to help the world remember everything, communicate effectively and get things done. From saving thoughts and ideas to preserving experiences to working efficiently with others, Evernote's collection of apps make it easy to stay organized and productive.
They developed a product that makes it really easy to categorize, track, and log – meeting notes, lists, photos, and audio clips. You can create various 'notebooks' to keep your content organized. I have notebooks for:
Meetings: team meetings, search strategy meetings with hiring managers, strategic planning meetings, etc.
To-do lists: I have to admit the transition from post-it notes to Evernote for my daily to-do's has been difficult. I've had a daily ritual for 15 years. The first thing I do when I sit down for work is take out a post-it note and write down the things I need to accomplish that day. Throughout the day, I update the list by crossing out items I have completed leaving me with a (hopefully) completely crossed out list.  During a typical week I work from 3 different offices (when I'm not traveling), so that creates some challenges in carrying over the incomplete action items from one day's list to another. Evernote solves that.
Personal Items: introduced to a new bottle of wine during dinner? Take a picture of the label and add it to your wine notebook. Taking measurements for a new closet? Add them to you Evernote so you won't need to worry about losing track of the paper you wrote them on and have to re-measure. The benefits here are too numerous to name, and Evernote has a variety of enhanced products you can add to provide even more functionality.
Let's summarize:
Website: http://www.evernote.com
Cost: free. The core product is free. You can install a variety of additional tools and resources from the 

Evernote Trunk

, some of which are paid upgrades. 
Mobile Friendly: Yes - iOS, Android, Mac, Windows. You can install a native app (recommended), or log-in to the web version from any device.
Recruiter Benefits: Great tool for recruiters on the go, providing access to all of your notes wherever and whenever you need them. It does take discipline to focus exclusively on Evernote, as that's where the real value lies. Some organizations and cultures may raise an eyebrow if you're pecking away on your iPad or laptop during meetings. You also should be mindful of what content you include, and be sure it doesn't violate your organizations privacy/data/security policies. 
Rating: 8/10
Are there any tools you love and think are worth checking out? Leave me a tip and share (unless you're hoarding all the cool tools for yourself).