Most Job Descriptions Suck. This One Does Not.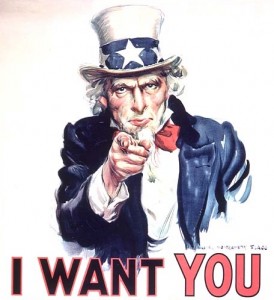 Update: a friend of mine, Susan LaMotte, commented below inquiring what sucks about this job. My first response was that as a non-profit, resources are limited. Unfortunately that point was reinforced today, and this position was put on hold - dreaded words for recruiters. So, for the time being this job is on the shelf. I met some great like-minded recruiters over the last month, learned how to create inforgraphic job descriptions, and had some great discussions and feedback on this post - so grateful for all of that. This post can now stand as a window into my personal views and perspectives on what it takes to be a successful recruiter in today's market.
This is not your typical recruiting job. I'm looking for a progressive recruiter to partner with our team to lead and drive best-in-class recruiting and talent strategies at NPR. This infographic provides an overview of key areas of focus, the full job description below goes into much more details (it's lengthy, but it's worth it).
This Is Not Your Typical Recruiting Job
This is the job for you, if…
You're a pioneer; a progressive, hands-on, roll-up-the-sleeves recruiter who would be successful with a landline and a phonebook if the Internet died tomorrow. You're a natural networker who's comfortable interacting at all levels – able to simultaneously woo the Executive Producer of a major newsmagazine while helping an intern with her resume. You understand how to leverage social media to expand your network, maintain relationships, and satisfy your unquenchable thirst for lifelong learning (and perhaps your penchant for cat videos and internet memes).
Solving big, complex problems excites you. The challenge of figuring something out sparks your competitive instinct. (We're a not-for-profit, so scrappy resourcefulness and creativity is essential.) You cringe at the thought of reactive recruiting. You're a team player who proactively shares your knowledge and expertise with coworkers. You have vision, not for what we can be tomorrow, but what might be five years from now; and you have the insight and expertise needed to help guide NPR toward that vision.
You're driven to work at one of the premier multi-media news organizations in the world. The mission of creating a more informed public resonates with you, and you're inspired and motivated to play a vital role in the hiring, retention, and development of a world-class NPR staff.
Working on a scrappy, small team excites you. You'll report to the Senior Director, Talent Acquisition & Innovation and work beside a Senior Recruiter and Recruiting Coordinator. 
As NPR's Recruiting Manager, you'll…
Play a crucial role in shaping NPR's future by identifying and hiring world-class technology, digital, news, and other staff.
Partner with some of the brightest technologists and journalists in the industry to develop talent attraction strategies.
Help set that bar on innovative, creative, and impactful employment branding strategies and campaigns
Lead and own the NPR internship program. This is not your average intern program. We bring in approximately 150 interns per year, including students and recent graduates from schools across the country. It's a vital NPR program with a rich history; helping us discover nearly 10% of our current staff including key talent and leaders like Ari Shapiro, Anya Grundman, Guy Raz, and Audie Cornish.
Practice 'embedded recruiting'. You'll develop deep partnerships with the teams you support. Over time, they will see you as a true partner and an asset to their team. You will advise and influence your teams based on your established rapport, thoughtful and collaborative approach, and nuanced understanding of their needs.
Develop a deep and engaged bench of talent across a variety of positions.
Weave diversity into every process and every initiative you lead.
Collaborate with your HR colleagues to share your knowledge and build a strong, cohesive, and effective team.
Carry the banner of NPR, championing our hiring efforts and employment branding campaigns through social media channels, networking events, conferences, bridge clubs, sock hops, Oktoberfests, bingo nights, line dances, square dances, breakdances, yard sales, swap meets, fantasy football draft retreats, book clubs, chess clubs, etc. [Okay, we may have gone a little overboard here – but you get the picture. This role will be a key brand evangelist for NPR, it comes with a t-shirt to prove it.]
What Success Looks Like…
What does success for this role look like? Let's look we'll have accomplished after our first year together:
When I ask any of the hiring managers you've partnered with over the past year how you've done, this is some of the feedback I'll get, "indispensable, proactive communicator, really understands my team, driven, self-motivated, coached me through some challenging selections, always seems to know where to find great talent, works with a sense of urgency, easy to work with, stays on me, keeps me focused, doesn't let me settle, etc."

We'll have built an employment brand that sets the bar in media. We'll measure this by the volume of applicants and hires coming from employee referrals and our social recruiting channels, engagement (RTs, @ mentions, reach, etc.) coming from our social recruiting channels, what we've learned from our failures, etc.

We've built a robust and engaged pipeline of diverse talent in the technical, digital, and journalism spaces.

We've built a powerful NPR Talent Network, the allows us to interact with prospects and candidates regardless of whether they're looking for a job or considering working for NPR. We've done this by building a thoughtful platform that provides value to all members.

We've gotten pretty good at video. Job descriptions, employment branding campaigns, employee spotlights, etc. We've experimented this year, and we've learned some lessons about what works and what doesn't. We're using that experience to build smarter, more compelling and engaging campaigns – and we're seeing results.

We've gotten smart about data, and can effectively and efficiently use sophisticated metrics and analytics to drive our talent strategy. 
What's different about you? 
You're an experienced recruiter with 8+ years of proven experience (and references who can speak to that). You've spent time in the trenches in a corporate role. Agency experience is a plus.
You have a natural curiosity about the evolving state of recruiting. You have a proven track record of sound recruiting fundamentals. You also have a curiosity about where things are going, and a desire to be at the leading edge of that curve. You've read the Recruiting 3.0 – 5.0 trilogy. You geek-out about discussing it. That's the kind of progressive recruiter we're looking for.
You have direct recruiting experience proactively sourcing technologists and digital talent. When we have a discussion about your technical recruiting experience, you'll light up when talking about hack-a-thons and Stack Overflow. You'll beam with pride over your creative, proactive sourcing strategies; and share specifics on their impact on your previous organizations. [Note: If your tactics on those sourcing strategies are limited to posting a job description on X websites and reviewing Y resumes – this is probably not the ideal job for you.]
You can articulate high-level strategic vision. You can present a compelling big-picture case, while drilling down to specific actions that illustrate how you'll get there (or how you think you'll get there, it's okay to have bold ideas that fail on this team). 
Your clients love you. Your team loves you. Because of this and your proven results, you're indispensable. Your current employer will present you with a counter-offer that includes a pot of gold and a unicorn if you try to leave them. (Of course, you will not accept this counter-offer because you know NPR is where you should be, and the unicorn will understand.)
You're not afraid of technology. You can champion the vital role an ATS plays in a talent management strategy. You're completely fluent in LinkedIn, with a network to show it. You have an affinity for Twitter and its ability to reach millions. You're always curious about what's next and finding ways to apply it to your recruiting activities.
You're a natural networker. You would have coined the concept 'everyone is a candidate' if recruiting 3.0 didn't beat you to it. This comes naturally to you and you understand it's not a part of your job, it is your job, and you can't be successful without it.
Your DNA is comprised of collaboration and teamwork. It's been decoded. You can prove this. (Note: anecdotal proof is entirely satisfactory.)
You're a natural leader. While we're a small recruiting team and this role doesn't have any direct reports, we're looking for a leader, someone who understands the difference between management and leadership, someone who is generous with their time, and always willing to help a teammate, directly or indirectly. If you're ever called upon to step up and run this team, you'll be ready.
You're committed to creating a professional and respectful candidate experience. Searching for a job is hard. The sheer volume of applicants for a given position means the numbers are always stacked against the candidate. It's hard to be rejected by an organization, or for a position, you truly care about. You understand all of this, and believe deeply in the importance of making sure all candidates' interaction with NPR's hiring process is respectful and considerate.  
Ready to Apply? 
Okay. It's decided. You're convinced that you're just what NPR needs, and you want an opportunity to prove it to us. Here's what you do next, and what we'd like to know:
Why do you want to join NPR?

What unique experience do you bring that aligns with the above job?

Why are you passionate about recruiting?
How you share this information is up to you. Submit a cover letter/resume, send a video, blog about it, tweet/instagram me at @ThisIsLars, smoke signals – or use any other creative and effective way you want to convey your interest – your call. You can find the full job description here. 
This position must be based in our Washington DC HQ. We will consider relocation assistance for strong candidates who will need to relocate to the area. The application deadline is December 14th.