The Accelerating Pace Of Innovation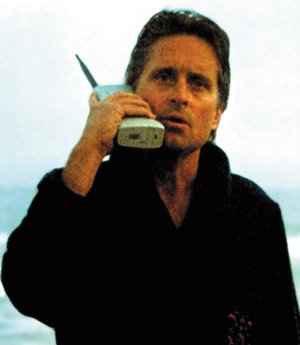 Hello from #truHelsinki. I'm spending the next two days with a diverse group of recruiters and HR pros across Europe for the first Tru event in Helsinki. The sessions have been interesting, and confirmed that we all face many of the same talent struggles around the world. I had several conversations over the past three days on a topic I've been thinking about a lot lately - innovation.
"When I'm talking about the future, I'm talking about three months time. That's the pace of technology" - Bill Boorman
It's fascinating to think of how far technology has progressed over the last 10 years. I remember my first talent database at a recruiting agency I worked with, Pencom Systems. It was built on Sco Unix and was coded to be just simple enough that non-techies could use it. There was a library of four digit skill key words and an open text box for recruiter comments. You could search on keywords, area codes and zip codes. It was quite effective, and a differentiator for Pencom at the time.
Look around the HR tech world today and you will see massive innovation. Multiples flavors of products and technology to solve every challenge you didn't even know you had. Most have a social component. Many are built on web 2.0 principals (or is it 3.0 now)? Some are viable and solve real problems. Some are not.
I've seen some interesting products over the past three days at #truHelsinki. One that stood out to me is Intunex (overview below). Intunex is a Finnish company that creates an environment for 'swarm' projects within internal corporate networks. They define themselves as 'a unique social business application that changes the way people connect and share expertise inside organizations'. Companies known for innovating realize great ideas can come from anyone and have found ways to break their employees out of functional silos. Many companies struggle with this. It's an area I'm particularly interested in so I'll be exploring Intunex when I return to the U.S.
[slideshare id=14092686&w=427&h=356&sc=no]
So what's next in innovation? Video will continue to gain traction in recruiting. Mobile will be vital. The world is getting flatter. We're recruiting across more borders and regions. Talent is also more fluid in this new free agent economy. Gen Y does not approach their career like previous generations. Inc had a great article recently Gen Y: Goodbye Corporate Ladder talking about the rise of millennial entrepreneurs. Fast Company had a good story discussing shorter job tenures and career reinvention, The Four-Year Career.
We're entering an interesting period in time. The pace of technology innovation is accelerating. Work habits are shifting. It's going to be fascinating to see where we are in five years. What innovations in technology do you see coming in the next few years?